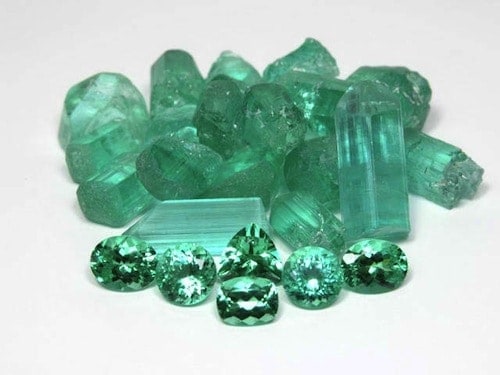 With demand for colored gems on the rise, it's becoming clear that diamonds aren't the only gem with blood on them. Colored-gem mining and cutting involve many of the same problems diamonds have become famous for.
But new initiatives are being launched to keep that in check, and the gem and jewelry industry are starting to get on board.
While the colored stone family is large—around 100 types are available today—some tend to steal the spotlight. Prices for rubies and sapphires have reportedly increased faster than that of diamonds over the past several years. In December, Christie's set a world record at auction with the $6.4 million sale of an 87-carat Burmese ruby and diamond necklace.